A Dream For Aaron
A downloadable game for Windows
A Dream For Aaron is a first person shooter with a huge replay value.

Welcome to The Mind. You can expand it or you can leave it empty. You only need a Dream and the emptiness will be gone. A creature before you tried to build a world here, but he was greedy. He wanted to build a world in a day. He stole dreams. All of them. So he faced the consequences. This was my brother. The Fate caught him. In the deepest dream, below nightmares, below terrors, you will find my brother. Holding the stolen dreams, in the jaws of The Fate. Save my brother, take a Dream. Bring them back to me.
- Aaron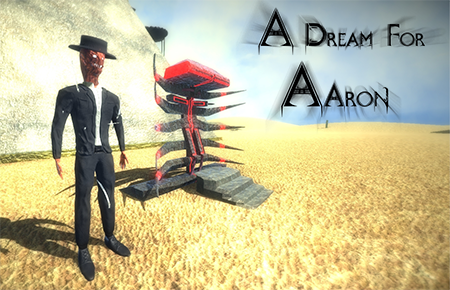 Gameplay!
Randomly picked maps, enemies, upgrades for your gun, environment details and items every time you play! Gather the Dreams, save Aaron's brother, meet new travelers and unlock new missions! You will be able to do so by completing Dreams, which contain multiple randomply picked levels to bring you a replay value and new experience every time you play. Explore your Dreams based on your memories from the life on Earth mixed with everything else in your mind. Currently available two themes for the Dream levels: Desert and Frost (each containing 5 different levels) and a final Darkness level. Once you complete a full Dream, give it to Aaron to unlock new areas for you to explore, travelers might come around asking for your help offering you new quests and missions and a bunch of other new content for you to enjoy and experience while getting closer to saving Aaron's brother.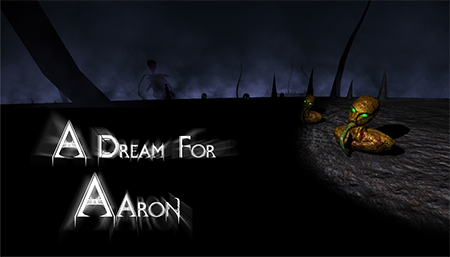 Look for medals of Arthas and unlock new challenges! The more you play, the more content you'll find!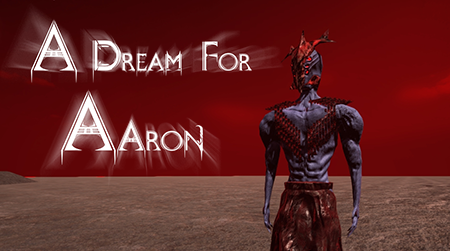 [Introducing Desert]
The first maps are the Desert ones. Pyramids, mazes, neglected buildings, giants, dragons, crushed cities, ancient mummies, giant scorpions, warriors, mages, snakes, spiders, the monsters of the mountains, Anubi and more!

[Introducing Frost]
2nd theme maps, including a mountain, giant sea monster, The Ice Witch, aircraft carrier, many various ice monsters and creatures (images below), yeti, ice warriors and planes!

Chasers Update!
New bosses - Sand Spirit and Sharko!
Purchase
In order to download this game you must purchase it at or above the minimum price of $7.99 USD. You will get access to the following files:
A Dream For Aaron 2.1.4.zip
564 MB